What's Eupolia.
It's the first social network invented and designed to exchange tips and find inspiration on what to do in
Our Mission Statement.
To improve the quality of life for those who use Eupolia, making the most of their time.
What does Eupolia do.
You'll always remember the places you've been, how to get there and what made it special. It is useful to use when someone asks you for advice.
"All tips are good, but some are better"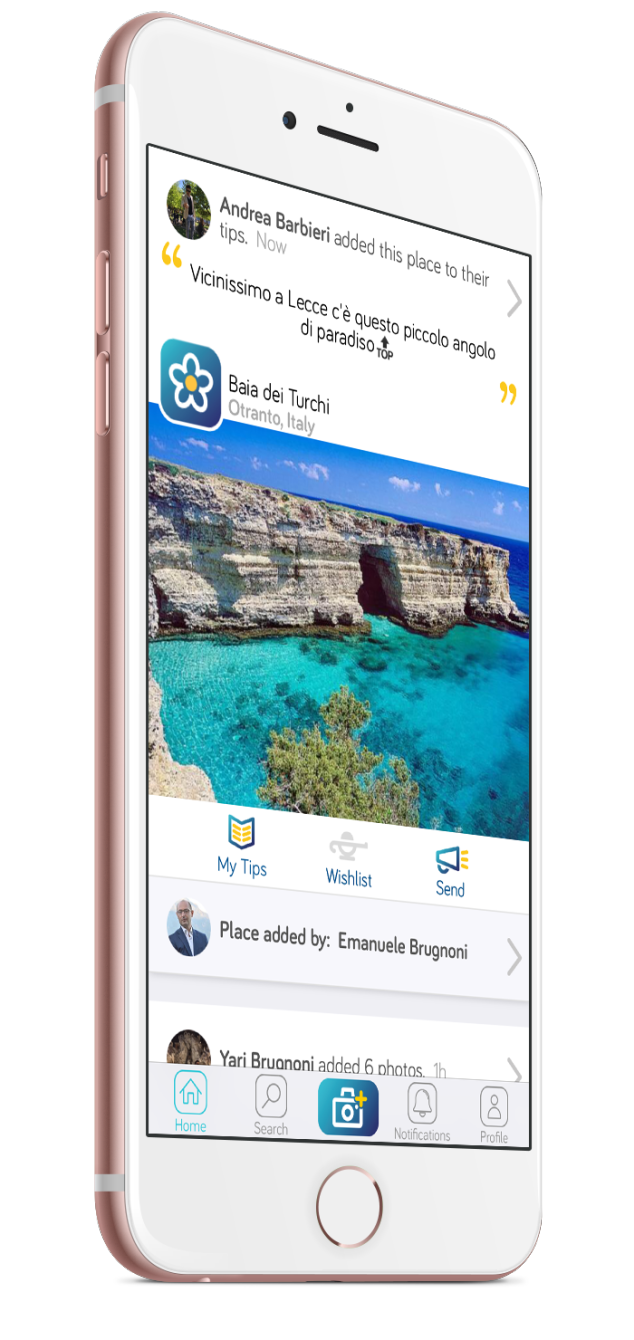 ON EUPOLIA YOU WILL ALWAYS BE UP-TO-DATE ON THE TIPS FROM THE PEOPLE YOU FOLLOW.
It is the best place to place to get inspired for your next trip or outing with friends. Here you are always up-to-date on advice from the people you chose to follow. If you see a place where you have been add it, in an easy and intuitive way, to your wishlist..
SEARCH AND FIND IMMEDIATELY PLACES YOU LOVE.
Discover new places; expotentially increasing the chance of going to places you like! With Euoplia, you can see tips from people who you trust and share the same intrests with. You decide where your next destination will be, filter post by category, distance and the people who shared them. With one click, Eupolia will take you whereever you want to go..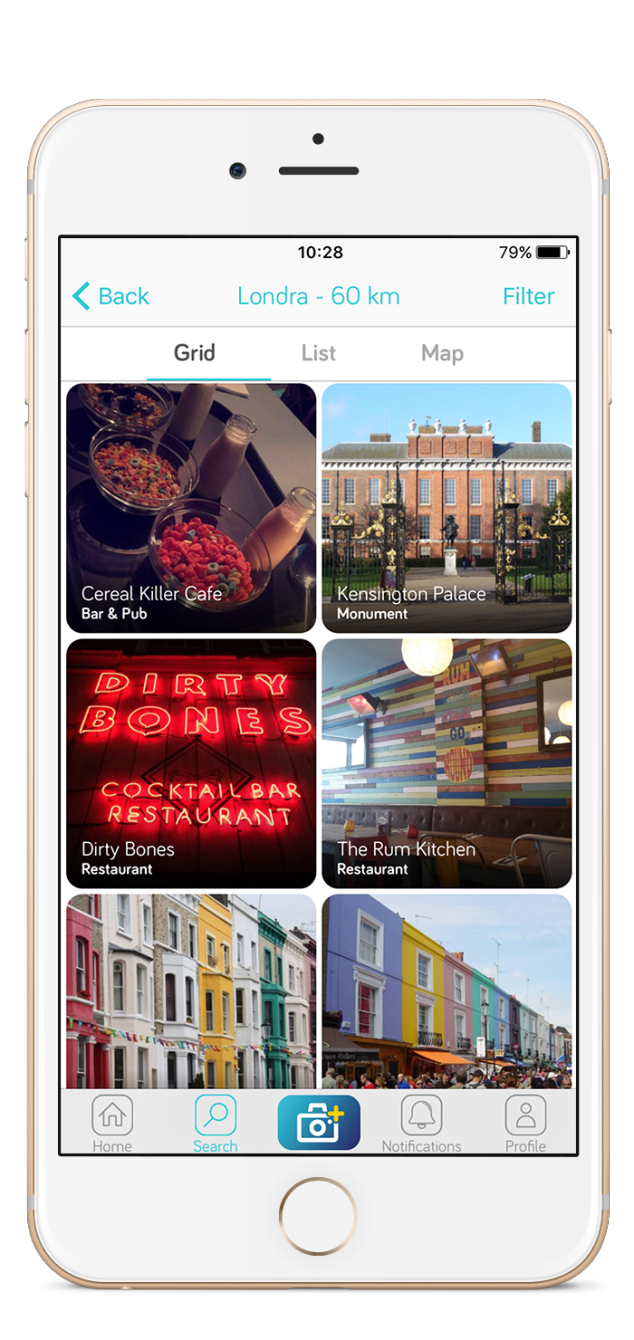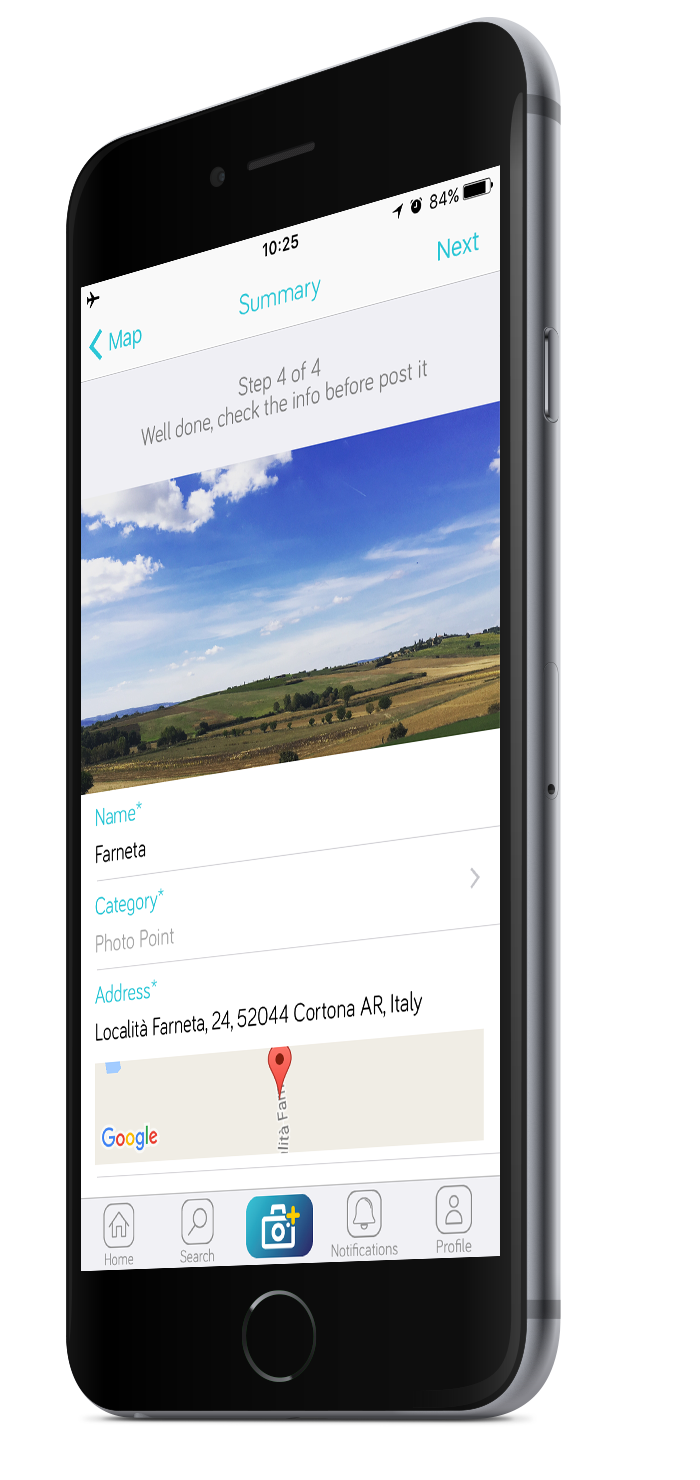 GIVE TIPS TO YOUR FOLLOWERS ON PLACES YOU'VE BEEN, IN AN EASY WAY.
Keep track of places where you've been and share wth your followers in two simple steps: Take a photo Write your tip about the place! Thanks to Google, the app accuritaely saves the location and contact of the place. You can take real-time photo, upload from your gallery or conviently use Google images..
ALL YOUR TIPS AT YOUR FINGERTIP FROM YOUR PROFILE.
Here your and your followers can see all your tips in an organised and smart manner. You can refer to your wishlist to decide your next destination or mange sent and recieved private tips. You will always be able to return to places you like, and reccommend them to your friends without forgetting important details..